CUSTOM DISPLAYS
>
You Visualize. We Customize

CMS is ready to help!
Looking to change up the scenery? We have solutions for you! At CMS, our goal is to take your brand and create an environment that produces a welcoming feeling for your customer. We take your thoughts, our knowledge and the customer's needs to create fixtures that illuminate your store. With our on-site engineers and production teams, our custom products are detailed and built with quality in mind.
Check out a few of our custom projects...


Custom Branding
Brookhaven - Burr Ridge, Illinois
Brookhaven Market, located in Chicago, features some of the city's finest specialty foods and fresh produce. This market was designed to take the uniqueness of their family businesses and expand on it. Brookhaven Market screams fresh produce – we even screen printed the Brookhaven signature apple tree on all of their orchard bins. In addition to remodeling their produce department, CMS also designed a custom 40-foot wine wall.
Old Warehouse turned to Rustic Supermarket
Mehmert - Jackson Hole, Wyoming
Over the years, we've worked in several Mehmert stores but Jackson Hole, WY is close to our heart! This old warehouse quickly transformed into a rustic supermarket featuring a mountain-like atmosphere while incorporating hues of orange and red tones. This store was intended to be bright and immaculate which is exactly how it looks. We used light woods on all the fixtures and installed LED lighting to illuminate fresh produce, artisan breads and one-of-a-kind wine selections. Completely stunning!
Fresh Products on Fresh Fixtures
Festival Foods - Mt. Pleasant, Michigan
Every day is a festival at Festival Foods! Known for their variety in natural, organic, gluten-free and bulk foods, Festival Foods has quickly grown to become one of the top grocers in Wisconsin. CMS has teamed up with Festival Foods within all departments of their stores. We've worked diligently to produce donut cases with personalized stenciling, custom wine units and humidors, and even back office cabinetry tailored to the needs of their employees.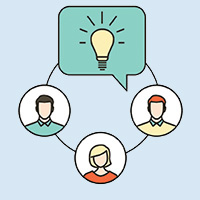 Brainstorm + Specify
Our salespeople have the experience and knowledge to help in your creative thinking. We will help you determine the specifications for your custom fixture upfront, before we start designing the product.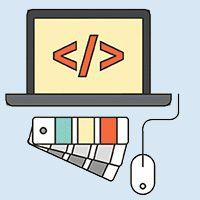 Design + Engineer
Once we have detailed specs, our CAD guys will design and engineer your product, exactly like we do for our own standard products. Our goal is to develop a quality engineered product that we can also then replicate for ongoing, future store installations.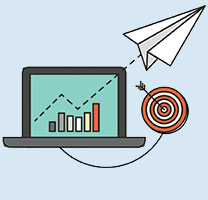 Manufacture + Deliver
At this point, we will manufacture your process as a "standard" (fully-supported) product in our state-of-the-art manufacturing facility. This also ensures that we meet your delivery target.